---
Who Wants To Marry A Millionaire? (Crazy News Quiz)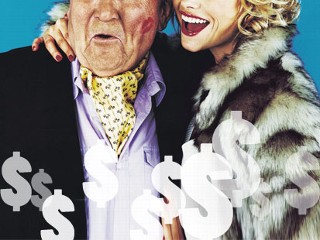 OK....as much as I LOVE my husband...I sometimes tease him by saying that the day he kicks the bucket, I'm hitting the golf course. ;-) Turns out.....that's a good strategy for finding a rich man to marry....according to this article, from Betty Confidential.

Here's an excerpt....click the link above for more!

3. Look For Millionaires Online: Want to hunt for a millionaire from the comfort of your own home? There are plenty of websites dedicated to hooking up wealthy men with eligible women. One of the best is Millionaire Match dot com, where a woman we interviewed met a millionaire she hit it off with on her third try. The site even has features to make sure your potential man is true, like their "Certified Millionaire" status.

4. Hotel Lounges and Pools: Catching a traveling millionaire while he is relaxing grabbing a drink or some sun is a great time to start a conversation with your potential beau. Check out the Four Seasons, a favorite of millionaire locals and travelers in major cities, or find out what the top hotel in your area is, pull yourself up to the bar, order a drink and try to nab a millionaire before he checks out.

Read Sweet Sugar: Behind-the-Scenes at a Sugar Baby Party

5. Pals With Millionaire Men: There is nothing like a personal reference! Do you have a pal who met a great millionaire man and has a relationship that is chugging along? Don't be shy! Ask her to ask him if he has any single friends, and go on a double date. Being brought in by your pal and her man gives you instant credibility.