---
Got A Date? Top 5 Body Language Signals to Avoid Sending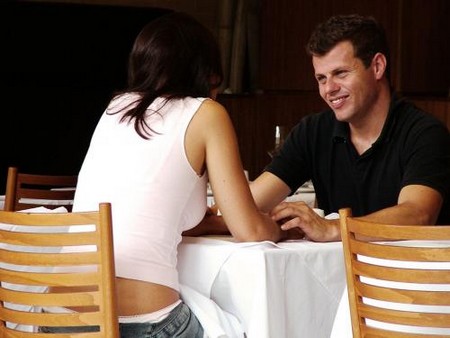 This comes from the Askmen.com website, but I don't think these things are limited to men. I still give my husband too much eye contact sometimes and it creeps him out. LOL! Can't help it.....I think he's hottt! ;-)

#1.) Accelerated Body Language. If you tend to speed up your speech pattern when nervous, make a conscious effort to slow it down on a date, because it's a dead giveaway that you are nervous (not sexy!)

#2.) Nodding Too Much. Nodding a LITTLE bit is good because it shows you're listening, and you agree with certain things the person says. But too much nodding can make it seem like you're NOT really listening.

#3.) Crossing Your Arms. Even in non-date situations, try to avoid this....it sends a message that you are not receptive to the person or what they are saying. Avoid it by dressing warm enough on dates!

#4.) Intense Eye Contact. Eye contact is good and sends a message of confidence, but too much can (and WILL) scare the other person

#5.) Being Too Handsy/Grabby/Touchy Feely

....although, they say it's somewhat ok IF the girl initiates it.